We're already halfway through 2011 folks ( can you believe it? ) but there doesn't seem to be any shortage of cool new media to entertain yourselves with - at least not in July. We list a few reasons to be look forward to enjoying life this month,
after the jump.
On a side note, did you like the blog's background image for June? If so, I've included a 1920 x 1080 wallpaper below - just click on the image and you should get a full-resolution version. I really liked this background because it suggested a lot of action, but still had enough open space so that it wasn't distracting. Find more wallpapers like this one at
www.dizorb.com
.
Tuesday, July 12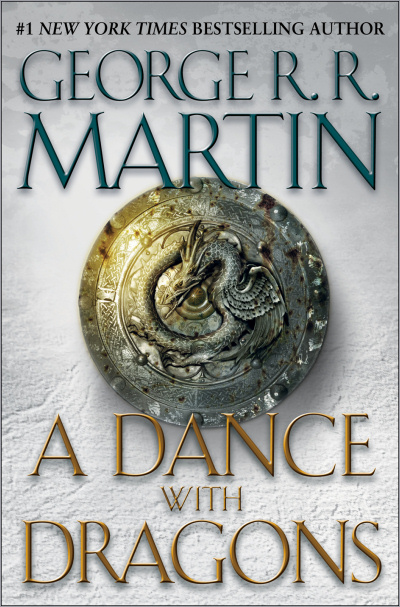 - A Dance with Dragons is officially released! This long-awaited fifth entry to the "A Song of Ice and Fire Series" - the series that began with A Game of Thrones and spawned the HBO hit of the (almost) same name - can be preordered at
amazon.com
in both electronic and hardcopy formats. Early reviews have been promising, though expect to see one from me a week or so after next Tuesday. All indications point to this novel being a monster (over 1000 pages).
Friday, July 15
- Harry Potter and the Deathly Hallows, Part 2 sees official release next Friday. This is the epic conclusion to the Harry Potter movie franchise and from the looks of the trailers, this entry will be more action-packed than any of its predecessors. That's a good thing, for a title that has all the pressure and promise of being the finale to a fantastic film series, and a tribute to the novels.
Wednesday, July 20
- Bastion, the Xbox Live Arcade Action RPG, comes out the following Wednesday. Boasting a charming art style, levels that assembles themselves as you progress, and a quirky tongue-in-cheek narrator that comments on every action you take, this is one game that has piqued the interest of many game review sites (this advocate of boredom included).
Friday, July 22
- The last of the standalone Avenger films, Captain America: the First Avenger sees its debut the following Friday. While I personally am not a big fan of Captain America - and I do not like historical World War 2 movies, even when they're set in a comic book universe - I'll probably still go out to see the movie, just because I
am
excited for the Avenger's film due out in 2012. And yes, I do understand that Captain America has to be set in such a way if it wants to be faithful to its comic book origins.
Tuesday, July 26
- The first DLC of any substance for Dragon Age 2 finally hits the xbox marketplace, PSN network, and the PC the following Thursday. For $10, Legacy hopes to address some of the criticisms of its mother title; here's to hoping Bioware has been listening. At least the premise sounds interesting. Uncover the hidden legacy of your ancestors, the Hawkes, explore an abandoned Grey Warden prison, and defeat an all new darkspawn horror.
And if all this good stuff isn't enough to keep you occupied, then there's always Futurama on Thursdays and True Blood on Sundays to keep you entertained. Something tells me July's gonna be a good month.